Celebrating Robert Adams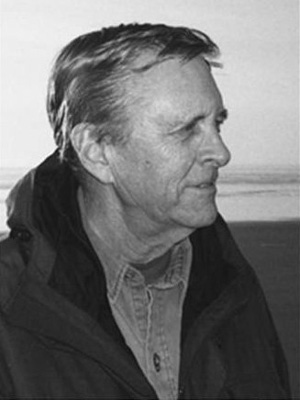 Robert Adams' bio tells us that for four decades he has documented scenes of the American West : "The black and white images are somber, startling, romantic, beautiful in their grace... sometimes an outrageously beautiful place... sometimes a scarred site, revealing the impact of human activity on the last vestiges of wilderness and open space.
"An underlying tension in Robert's body of work is the contradiction between landscapes visibly transformed or scarred by human presence and the inherent beauty of light and land rendered by the camera.
Bob's work shows clearly that the West is not a natural resource for human consumption but is never without the hope that change could be affected."
I was first exposed to Bob's images in the mid 1980's while working at The Aperture Foundation on the promotion of his retrospective book which was to accompany his show opening at The Philadelphia Museum of Art. The work, for me, was at first difficult. I knew I didn't totally understand the depth of what was at once beautiful, rich, barren, forbidding and sad. But by the time the book was released, I had become intimate with some of the most significant landscapes I had ever seen.
Robert Adams' photographs spoke to me then and speak to me now of his love of the land, the sea, and the sky, and his yearning for Nature's protection. They speak of his mourning of our taking for granted the miracle of nature, of our abuse and misuse of this marvel, and his reverence for the beauty of the natural world, and of the 'possibilities' his photographs suggest.
I remembered my early life on a farm, sacred times reading under the shade of a Locust tree—encompassed, harbored and secure... Or being tantalized by the sheer beauty of a lone apple tree in blossom. I think about Merwin describing his planting 4000 trees over 30 years as trying "to restore a bit of Earth's surface that had been abused by human improvement." Adams gives us visual proof of the latter.
Later, as I edited a book of his essays, I decided that Adams' uncompromising spirit, insights and powerful, revealing images might just ultimately save us. And I was to be forever altered by the privilege of seeing—even momentarily—through his eyes.
The latter was reinforced as I spent several hours yesterday living among the images in his newly released books, Sea Stories and This Day. I promise you, these images take one's breath away.
Robert Adams is a blessing of awareness and light in our sorely challenged world. And the wisdom found through his photographic chronicles is profound. He is a humble witness who opens our eyes to the challenges: His is a wisdom like that expressed by T.S. Eliot in East Coker:
"The only wisdom we can hope to acquire
is the wisdom of humility: Humility is endless."
But—explore the links below and experience the glory of Robert Adams' exquisite and important body of work for yourself.
--Lynne Honickman, President and Founder, The Honickman Foundation