The Arts
The First Book Prize in Poetry
Recognized today as a prestigious and unique award, the annual American Poetry Review/Honickman First Book Prize in Poetry offers publication of a book of poems, a $3,000 award, and distribution by Copper Canyon Press through Consortium. Each year a distinguished poet is chosen as a judge to select the winner and write the introduction to the winning book. The purpose of the prize is to encourage excellence in poetry, and to provide a wide readership for a deserving first book of poems.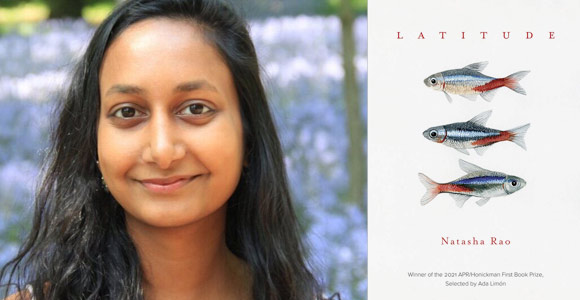 2021 First Book Prize Winner Natasha Rao, Latitude

The Honickman Foundation (THF) recognizes that poetry is a powerful medium, albeit an under-served area of the arts, where most poets subsidize their craft through teaching positions at the college level. In addition, it is very difficult in today's publishing climate to get a first book of poetry produced. THF has partnered with The American Poetry Review (APR) in order to fill a void in the field of poetry.
The American Poetry Review is recognized nationally as the preeminent poetry publication and the most highly circulated poetry magazine in the world. Working together, APR and THF are a force within the poetry community, as evidenced by the poets' careers that have already changed as a result of this prestigious award.