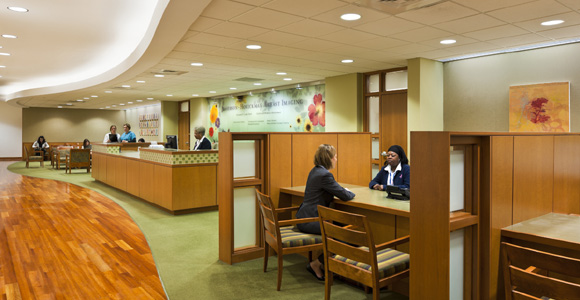 Health, Wellness and Human Services
The Honickman Foundation has supported a number of organizations and initiatives throughout its 30 years of operation, focusing its efforts primarily on underserved women's and social issues.
Our foundation is committed to helping improve and enhance health outcomes for all of the underserved. We support programs and research on cancer, stroke, AIDS and the growing needs of our urban community.
All of us will need some degree of medical care at some points to regain, attain, or maintain healthy bodies and minds. For the underserved and homeless who have lived on the streets, the health needs are usually serious and complex. Frequently, it is a health crisis that is at the root of homelessness.
The requisites today for good medicine and prevention are enormous and it's going to take all of us working together to meet health care's challenges so that our citizenry can live full and secure lives.
We are proud of our long standing relationship with one of Philadelphia's premiere hospitals and universities, Thomas Jefferson University Hospital.
Jefferson ‐ Project HOME Health Program
Project HOME's Health Services Program and its partners Thomas Jefferson University and Hospitals and Jefferson Medical College Department of Family and Community Medicine offers primary medical care, behavioral health, dental care, a pharmacy, wellness classes and a Philadelphia Freedom Valley YMCA with babysitting services. The Wellness Center expands the healthcare services that Project HOME and Jefferson Family Medicine have made available to the community in North Philadelphia for over 20 years.