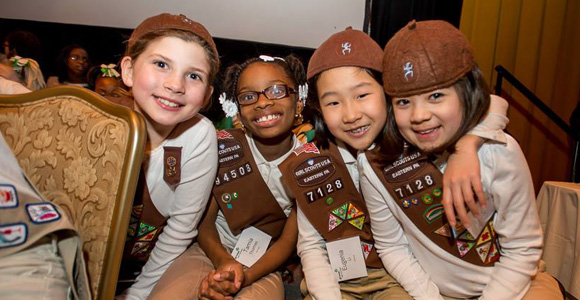 Girl Scouts of Eastern PA.
Girl Scouts
Did you know that 70% of females holding elected office in America were once Girl Scouts? And that 80% of our female business leaders were part of the organization in their youth?
For more than a century, the Girl Scouts of Eastern Pennsylvania has empowered our region's girls. Thousands have learned the poise, maturity and leadership necessary to grow and succeed as women.
The Honickman Foundation is proud to support the Girl Scouts of Eastern Pennsylvania and the Take the Lead Awards Program. The regional ceremony is held each year in March to honor distinguished women whose leadership and achievements have made the world a better place.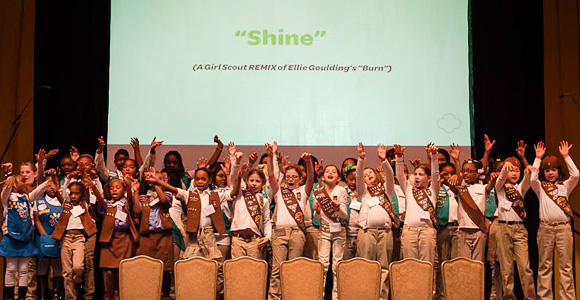 The evening's program is produced – from start to finish – by Girl Scouts of all ages. It helps the girls develop public speaking, networking and presentation skills in their roles as masters of ceremonies, award presenters and hosts for the event. Many of the girls cite this experience as the highlight of their Girl Scout career, while scores have developed long-lasting mentorships with honorees.