Magee Art Therapy: Daren Dieter Award
For more than a decade, Magee's Art Therapy Program has served more than 2,000 individuals with disabilities of all levels. Many patients with life altering injuries discover that art therapy helps them cope with the long-term physical and emotional realities of their disabilities.
In 2012, The Honickman Foundation partnered with Magee to establish the Daren Dieter Excellence in Art Award, named after the victim of a 2007 shooting that left him paralyzed from the neck down. Daren, who succumbed to his injuries in 2011, was an artist and an active participant in Magee's art therapy program.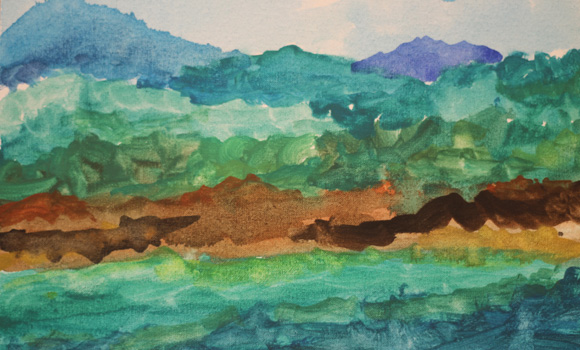 Two art therapy participants are chosen annually to receive the Daren Dieter Excellence in Art Award. The winners receive a cash prize that can be used to purchase art supplies, or assist them in continuing art therapy at home after their discharge.
Recipients of the award as well as other Magee art therapy participants are recognized annually at the Art Heals reception and exhibit. During the evening guests have the opportunity to meet the artists and former patients, and to learn more about the healing properties of the art therapy program at Magee.
The majority of the Magee art therapy participants describe the program as multi layered and complex, "a reflection of the physical and psychological journey toward recovery after a serious injury or illness."