Harold A. Honickman Entrepreneurial Program
Established with a grant from The Honickman Foundation, The Harold A. Honickman Entrepreneur Program provides high school students the opportunity to research and develop their own products and/or business proposals. As a way to evaluate the process and build relationships, students present twice a year to their group of mentors.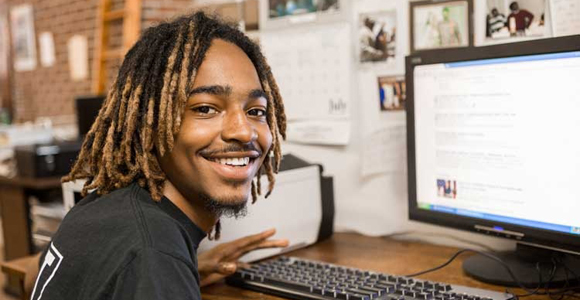 The mentors, who are comprised of business owners and professionals from the community, provide a platform for the students to present their ideas and receive valuable feedback with real life business perspective. The added benefit for both groups is that they form important relationships and that helps the mentors provide guidance, insight and validation to the students as they pursue their goals.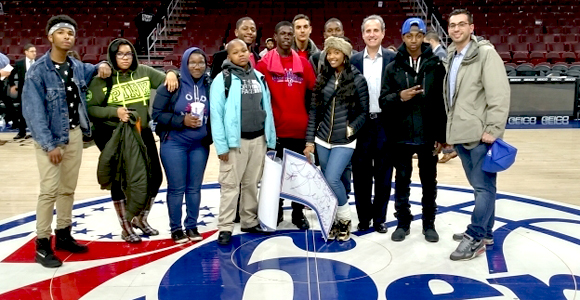 Scoring points by mentoring teens.
During the course of the program, the teens have the opportunity to share their successes and challenges with each other so the group can learn from everyone's experience.
The Harold A. Honickman Entrepreneurial Program (HAHEP) was created in partnership with Project HOME for teens who are in 9th through 12th grades. The program affords students the opportunity to develop business skills and life skills, including time and money management, as well as to enhance their creative thinking and sense of responsibility.