Project HOME K-8 and Teen Programs
The K-8 After school and Summer Programs at the Honickman Learning Center and Comcast Technology Labs provide a safe and nurturing environment that is academically challenging, technologically oriented and focused on improving the math, reading and writing skills of all the children who are enrolled. To learn more about the various programs offered, Please visit the Project HOME Program Page.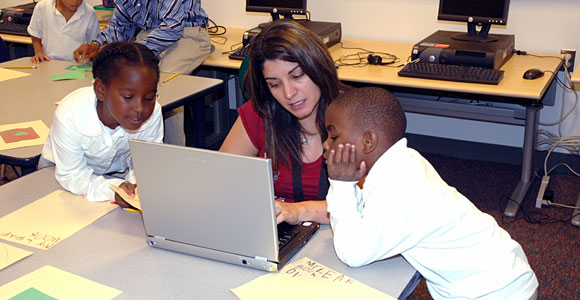 The Honickman Foundation is also supportive of the Teen Program at the Learning Center. The Teen Program was created to provide a safe and nurturing environment for teens, while encouraging educational development and improving technology, literacy and critical thinking skills. Some of the opportunities available to them are academic enrichment programs, digital arts classes, an entrepreneurial program where students learn how to run a small business, among others.