ADL No Place for Hate
At the heart of our mission is the belief that every person has the right to be treated with dignity and respect. As incidents of hate, racism, and anti-LGBTQ attacks have grown exponentially over the last four years, the Anti-Defamation League (ADL) has been on the forefront to deliver high-quality, large-scale programs and resources to individuals and communities victimized by hate crimes and extremism.
Founded in 1913 in response to an escalating climate of antisemitism and bigotry, the ADL is one of the leading anti-hate organizations in the country. The ADL works with community advocates, law enforcement, schools, and civic groups to combat hate, intolerance, and extremists.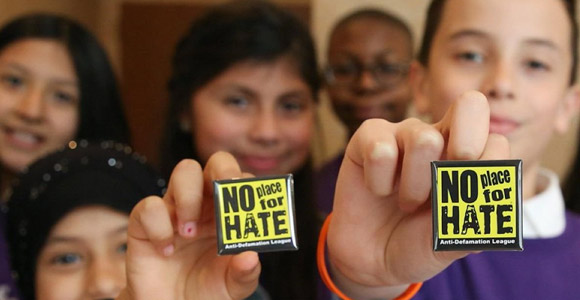 The Honickman Foundation is proud to support the work of ADL as we strive to live and work for a more just and equitable society.
Visit the ADL website.