James Widener Ray Homes
Opened in 2012, the James Widener Ray Homes is a 53-unit, permanent supportive housing residence for adults. It consists of subsidized and affordable efficiency apartments, including accessible units for the physical, hearing and visually impaired. All subsidized units are fully furnished.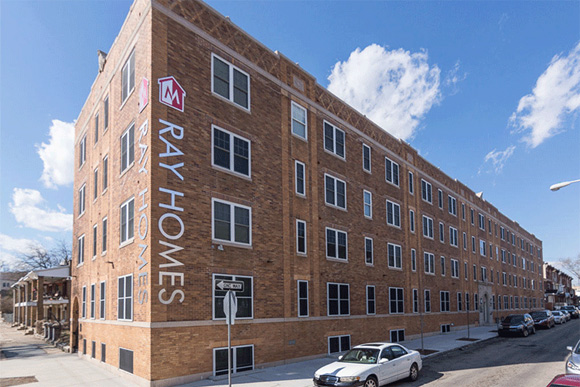 Residents are offered on-site service coordination and personal recovery services. Residents are encouraged to participate in recovery-oriented activities that lead to personal growth, well-being and self-sufficiency. Project HOME also offers health care, education and employment opportunities, and social enterprise.
Project HOME's supportive housing programs offer permanent, subsidized housing for individuals and families who have experienced homelessness. Most residents come to Project HOME from a safe haven, a shelter or from the streets. Project HOME also offers affordable housing based on income eligibility.