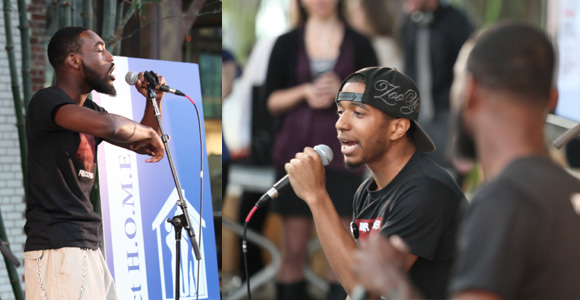 Inner Power Rules The Night At The Young Leaders Event
The young Leader's event gave over their centerpiece to its student created Inner Power Records.
On hand to entertain the crowd with their transformative music that accentuates the positive and eliminates the negative, were Bernard Connor and John Spanier.
"The event is going to be our largest audience yet," said MC Bernard Connor, a member of the student-operated Inner Power Records. "This is good because we want to share our message that hip-hop music can be about the youth making positive choices. We are challenging stereotypes every time we get on stage."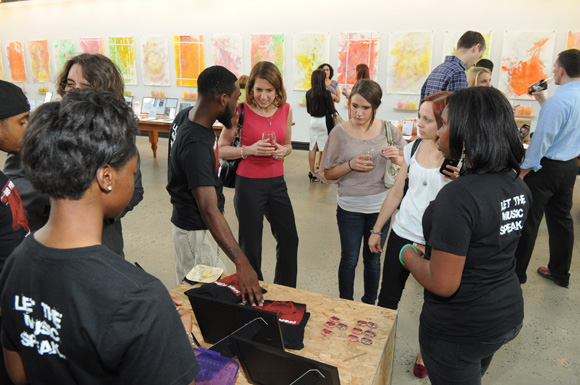 Hip hop music, t-shirts of a Phillies pitcher gracing the top of City Hall, irresistible baked goods, student film makers, great food, plentiful drinks and a roomful of 30-somethings – it must be another Project HOME Young Leaders Event.
On May 16, Project HOME's Young Leaders took to the Navy Yard and Urban Outfitters opened their doors to Philly's young professionals and the enterprising students of the H.Y.P.E. (Helping Youth Pursue Excellence) Teen Program at the Honickman Learning Center and Comcast Technology Labs who were there to showcase their varied talents, interests and wares.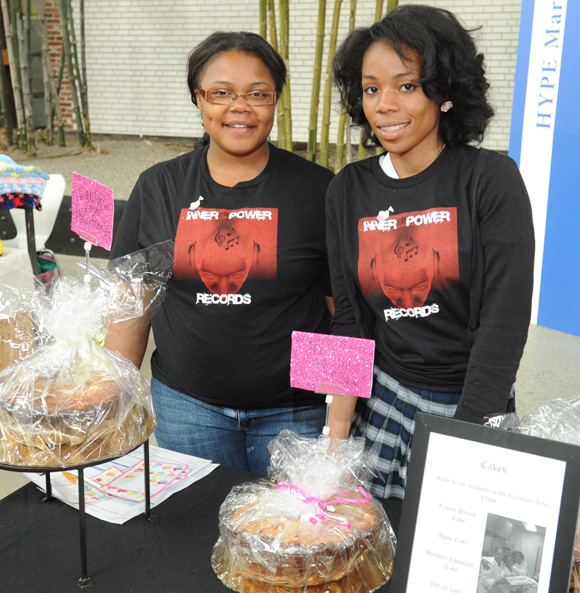 It was a platform they had been preparing for and they intended to do their best and shine. Middle school student Khalef Willias was excited about the possibilities. "It is going to be a good night to make money," he said. "We made these new products people are going to want to buy."
Vernon Jordan III, a high school senior, bound for Muhlenberg College in the fall, was Master of Ceremonies. "I'm looking forward to giving excitement to the crowd, helping to promote all the wonderful youth that are part of the event, and joining a host of young professionals – my future peers – in their endeavors to leave their marks," said Jordan.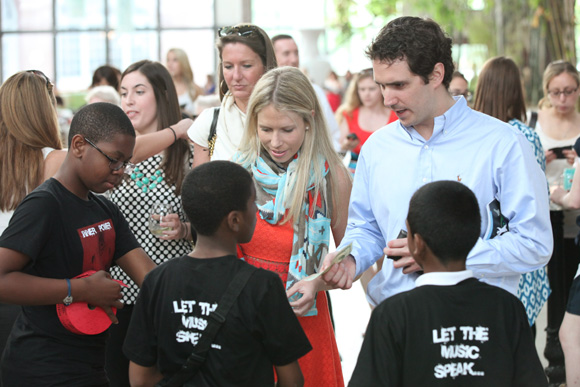 The H.Y.P.E. students were an important part of the planning and promotion of the Young Leaders Event. Dobbins High School student Chante Smith designed the logo that was used on all of the event's promotional materials and students in our Harold A. Honickman Young Entrepreneur Program (situated within the larger H.Y.P.E. program) worked closely with the Young Leaders committee to select products for sale and craft special event deals.
The students who are involved in the digital film class at HLCCTL even created a short piece promoting H.Y.P.E. and their experiences within it. Watch the video.